AO Smith
AO Smith HSE-SAS-006 6-Litre 2000-Watt Vertical Water Heater (White)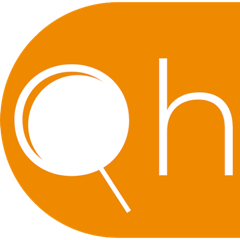 Est. Price:
₹7,340
Click
Get Best Prices
button to get prices from your city sellers.
*offer available at the checkout
PRODUCT DESCRIPTION We all long for a hot water bath at the end of a long hectic day. Also, we need hot water to freshen up and bathe in the winter. This geyser will heat and store water and ensure a consistent supply of hot water as per your need. It is durable, and sports a stylish design that will blend in easily with your modern bathroom. With A.O Smith water heaters, you get good value for money. A.O Smith water heaters have Blue DiamondTM glass lined tank. This offers maximum protection against hard water corrosion. Product Details: Brand AO Smith Model SAS-6 Type Water Heater Star Rating 4 Stars Technical Specification : Capacity [ltrs.] 6 Litres Wattage [kW] 2 Reheating Time for 35°C rise [in min] 8 Rated Pressure [bar] 8 Product Dimensions [WxDxH] 317 x 258 x 348 mm Additional Features : Glass Coated Element Scale and sediment on the surface of the element can lead to premature failure. A. O. Smith Glass Coated Heating Element helps prevent scale formation and extends the life of the heating element. Blue DiamondTM Glass Lining Offers the best protection against tank corrosion. Patented Blue DiamondTM technology increases life of the water heater. The lining is stronger and more water-resistant than any other in the industry. Temperature Control Knob The Temperature Control Knob allows you to set the temperature between 25°C and 75°C. Safety Valve Discharges water in case pressure or temperature exceeds preset limits. The safety valve [not seen in picture] automatically discharges water in case the pressure or temperature overshoots preset limits. Thermal Cutout Thermal Cutout cuts off electrical power to the unit if a fault occurs, ensuring safety. In case a fault occurs and the water temperature exceeds the highest preset temperature, the thermal cutout cuts off the power supply to guarantee safety FROM THE MANUFACTURER WHY PEOPLE PREFER AN A. O. SMITH WATER HEATER ADVANCED TECHNOLOGY Double coated glass-linked tank. Maximum protection against hard water and corrosion. SUPERIOR QUALITY Get the best quality that ensures, you have a water heater that works in Indian water conditions. LONGER WARRANTIES 7 years warranty on inner tank, 4 years extended warranty* on glass coated heating element & 2 years comprehensive. ENERGY SAVING BEE 4 star rating. One of the most energy efficient water heaters you can buy. MADE BETTER Made in India's most modern and advanced water heater factory. KEY FEATURES BLUE DIAMOND GLASS LINING Blue Diamond technology increases the life of the inner tank. The lining is stronger and more corrosion resistant than any other in the industry. SAFETY VALVE The safety valve is designed to automatically relieve and discharge water, in case the pressure overshoots the preset limits. FOUR YEARS EXTENDED WARRANTY The tank carries a 7 years warranty. The heating element has a 2 years warranty that can be extended to 4 years if registered within the first 60 days of purchase. All other parts carry a 2 years warranty. (Warranty applies only if the water heater is purchased from our authorized dealer) TEMPERATURE CONTROL KNOB The temperature control knob allows you to set the temperature precisely between 25ºC to 75ºC. (Available only in EWSH series) ANODE ROD The tank has an anode rod which has stainless steel core that is designed to protect the tank from corrosive elements. The anode rod uses a special cathodic action to fight these elements and thus prolong the life of the water heater. THERMAL CUTOUT If the water temperature exceeds the highest preset level, the thermal cutout cuts off the power supply to assure safety.
Type: Storage; Capacity: 6 Ltrs; Wattage: 2000 Watts
In case of any product / service queries, please contact brand customer service on: 18001032468
Warranty: 7 years on inner tank and 3 years extended warranty on glass coated heating element and 2 years comprehensive
Blue diamond glass lined tank
Maximum protection against hard water and corrosion
Temperature Range: 25-75 degree centigrade
Rated Water Pressure: 8 Bar
Get the best quality that ensures you have a water heater that works in Indian water conditions
Blue diamond glass lined tank
Maximum protection against hard water and corrosion
Temperature Range: 25-75 degree centigrade
Rated Water Pressure: 8 Bar
Get the best quality that ensures you have a water heater that works in Indian water conditions
Made in India's most modern and advanced water heater factory
Warranty: 7 years on inner tank and 3 years extended warranty on glass coated heating element and 2 years comprehensive
Product Dimensions - 35 x 40 x 28 cm; 7.08 Kilograms
Item model number - HSE-SAS-006
Item Dimensions LxWxH - 35 x 40 x 28 Centimeters
Power Source - Corded Electric
Material - Stainless Steel